Albums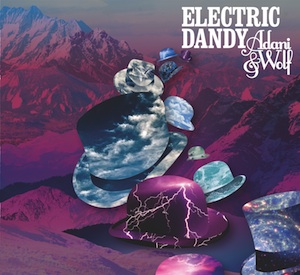 Adani&Wolf

–

Electric Dandy
With the CD 'Electric Dandy', Adani&Wolf have build a bridge between the future and the past. On their latest studio album the Amsterdam Electric Dandies will take the listener on a retro-futuro trip past orchestral psychedelics, space-age exotica and intergalactic down tempo beats. In this musical time machine influences from Bacharach to Barrett to Bowie are being intertwined into a contemporary exotic universe. Electric Dandy is in every way a perfect marriage between style, music & fashion.
---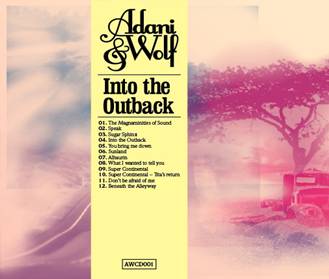 Adani&Wolf – Into the Outback
"Lounge musketeers and downtempo ambassadors Adani&Wolf are on the move again. After the mega succes of the albums 'Les Seigneurs' and 'Supersteam' the Dutch sofasurfers are returning to the scene with a more than spectacular new album 'Into the Outback'. A result that is not to be missed! It's the crown on their amazing career of cinematic sound and vision."
Monte La Rue
---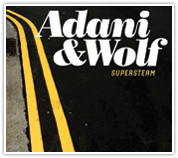 Adani&Wolf – SuperSteam
Supersteam is the album on which everything Adani&Wolf have ever done comes together in a grande apotheosis. With their trademark guests appearances and varied steamin' grooves and James Bondish cinematic sounds this might well be their best album yet… So let your steam out on this great new Adani&Wolf album!
Appearances by: Praful, Neobe, Howard Sie, Berenice van Leer and Mieke 'Giga' Stemerdink.
---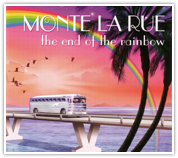 Monte La Rue – The end of the Rainbow
Collaborating with Belgian dj/producer Monte La Rue – also known as the Lounge King of the Lowlands – Adani & Wolf created this beautifully deep album.
---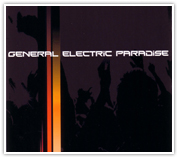 General Electric Paradise – Filling Empy Holes
WIth General Electric Paradise Adani & Wolf have built – in an alliance with singer/guitar player Leon James – a rock group with enough balls to atrract both Indie die hards and border-crossing clubbers. Yeah!
---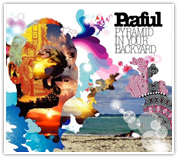 Praful – Pyramid in your backyard
(Therapy/Rendezvous USA)
After enchanting the hearts and souls of many people around the globe and reaching the top 10 of the US Jazz charts with One Day Deep, the fan base demanded a sequel! Here you go…Jazz electronica meets Brazil & India, again with Praful.
BUY THIS ALBUM FROM AMAZON.COM
---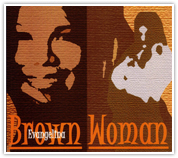 Evangelina – Brown Woman
The album written and produced for the female vocalist Evangelina is a more traditional singer/songwriter album containing 10 soulful sounding tracks.
---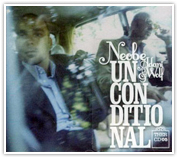 Adani&Wolf – Unconditional
(Therapy/Rendezvous USA)
With this album Adani & Wolf continue shaping their oeuvre with their unique sound, style and flavour. Swiftly sliding from one music category into the other, Adani & Wolf embed vocals, star musician guests and instrument as they feel is right.
Appearances by: Neobe
---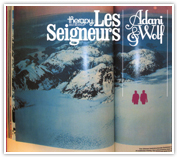 Adani&Wolf – Les Seigneurs
(Therapy/Rendezvous USA)
Delving deep into the heritage of South European and Latin American music! Soulful grooves with Brazilian lyrics, Spanish guitars, up tempo Bossa swirls and 'suspence themes'. Dream yourself away in the romantic late 60s feel of French and Italian movies.
Appearances by: Ernest Ranglin (Bob Marley, St Germain), Billy Godfrey (Sting, Heaven 17, Mister Hermano), Sophia Symphonic Orchestra, Ben Mitchel
BUY THIS ALBUM FROM AMAZON.COM
---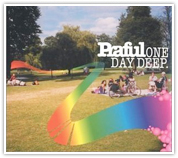 Praful – One day deep
(Therapy/Rendezvous USA)
Short after the release of this album, Praful became a householdname in the international jazz, lounge and dance scene. Praful is a ridiculously talented multi-intsrumentalist from Amsterdam. With his velvet sax sound and funky flute he touches people's hearts and also rocks!
Appearances by: Lilian Viera (Zuco 103)
This album became a ' Billboard Best Selling album ' reaching the the top 10 in the American Contemporary Jazz Chart. The single 'Sigh' became a solid  #1 hit on the US Jazz radio.
BUY THIS ALBUM FROM AMAZON.COM
---
Project 2000 – It's about time
(Universal/Therapy)
In a response to the dominant repetitive house sound of the late 90s, Adani & Wolf are bringing the soul back into the dance music with Project 2000. Residencing in infamous Club Meander the energy of live performance is melted with thumbing electronic beats, creating a compelling mixture of drum 'n bass, break beats, jazz, trip hop and disco!
Apearances by: Praful, Kalin Veliov, Mola Sylla, Mellow Mac, Miss Bunty, Billy Godfrey (Sting, Heaven 17, Mister Hermano), Sophia Symphonic Orchestra, Ben Mitchel, Saskia Laroo.
Project 2000 featured in a Channel 4 documentary about all things cool in Amsterdam, together with star artist Mischa Klein.
---
Singles
Adani&Wolf – Daylight (feat. Ernest Ranglin) (rendezvous USA)
Project 2000 – It's About Time (feat Billie Godfrey) (Therapy/Universal) CDS
Project 2000 – Spirit (Therapy/Universal) CDS
Project 2000 – Proceed (Therapy/Universal) CDS
Praful – Sigh (Rendezvous USA) 12 inch
Praful –Let The Chips Fall (Rendezvous USA) CDS
Praful – Corpo Suado / Underworld (Therapy) 12 inch
Praful – Naked / Corpo suado (Therapy) 12 inch
Praful – Inspiracao (Therapy) 12 inch
Praful – Inspiracao (Therapy) CDS
Remixes
Adani&Wolf – Take Me Back (Therapy)
Adani&Wolf – Look around (feat. Billie Godfrey) (Disco mix) (Therapy)
Adani&Wolf – Strange appetite of the Sultan
Adani&Wolf – Moonlight (Monte La Rue)
Project 2000 – It's About Time (Scumfrog mix) (Therapy)
Project 2000 – It's About Time (feat Billie Godfrey)(Therapy/Universal) 12 inch
Project 2000 – Proceed / Boing Boing Mixes   (Therapy/Universal) 12 inch